The first image that pops up in mind when one hears the word 'Office' is of noisy fans, blinking tube lights, buzzing noise, stained desk cubicles with desktop computers covering two-thirds of the space and employees with ruffled hair staring at their PC screens all day long, isn't it? But the year is 2017 and now corporates are investing tons of money in creating their own, unique office space for their employees. But does a startup needs to have an office space? Of course! Reasons are the following:
      1)         To increase work performance
Office spaces are made with the motive of providing a positive and fun place for the employees where they can stay relaxed and work. Staying relaxed tends to a huge increase in concentration levels, less stress, and more productivity. The environment in which employees work has a huge impact on their work performances.
      2)      Office space works as a mood enhancer
Generally, people who work at corporate houses or MNCs have to handle nerve-bursting stress levels. Along with the stress levels, if an employee is made to work in a dull, boring environment, it can adversely affect his productivity as well as his health levels. A good office space enhances employees mood and keeps up their spirits. Employee's health tends to increase company's wealth.
       3)       Increase in creativity
A fun creative space increases one's intellectual creativity. One reason why private companies are more efficient than government companies is that they invest more to provide a productive work environment for employees. Employees are humans and they tend to get bored by black chairs and white desks. An office space if colorful, interactive, customizable, less clumsy and more fun.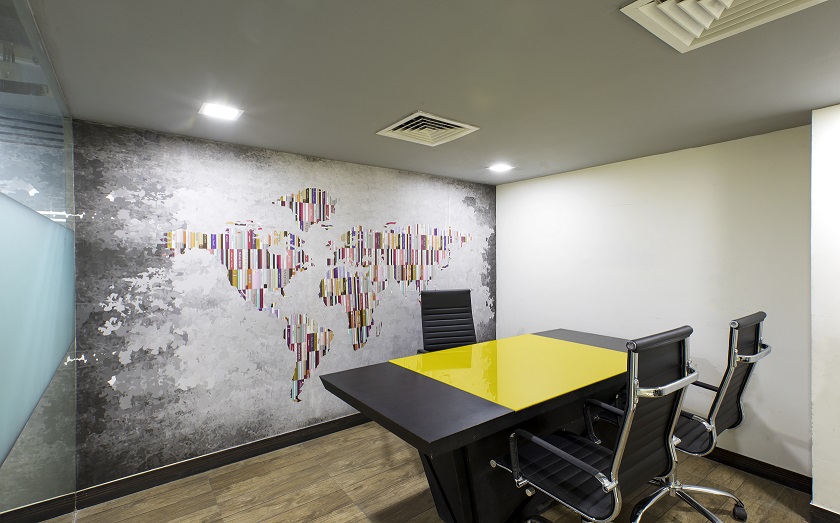 4)       A huge improvement in team relations
For the companies to achieve their goals, to shoot their monthly or yearly targets, teamwork is necessary. A single employee cannot run the whole company. Most of the company's success depends on teamwork. Small, square cubicles restrict the employee to interact with others which hinders the teamwork. Cubicles can give a lonely feeling and that environment is certainly not the environment where employees should work 10 hrs a day. Creating a good office space improve employee-to-employee relations and teamwork.
       5)          Improving employee's social life
It's very important and beneficial for the firm if its co-workers have mutual understanding and friendly relations with each other. And that's what office space tends to perform quite effectively. Good, friendly relations will increase productivity, reduce employee retention, reduce non-friendly competition among co-workers and improve team workers. A good office space will also help in improving relationships with clients.
Office space is surely something that companies should start investing in. Employees are a company's asset and investing on office spaces will prove to be fruitful to the firm and its employees in the long run. Do your firm has an office space?